13. April 2002
A rather unique map from the eye-candy point of view, which uses only 4 distinct textures. Back when I released it, some machines had troubles rendering the approximately 900 curved surfaces. For today's rigs this should be a piece of cake.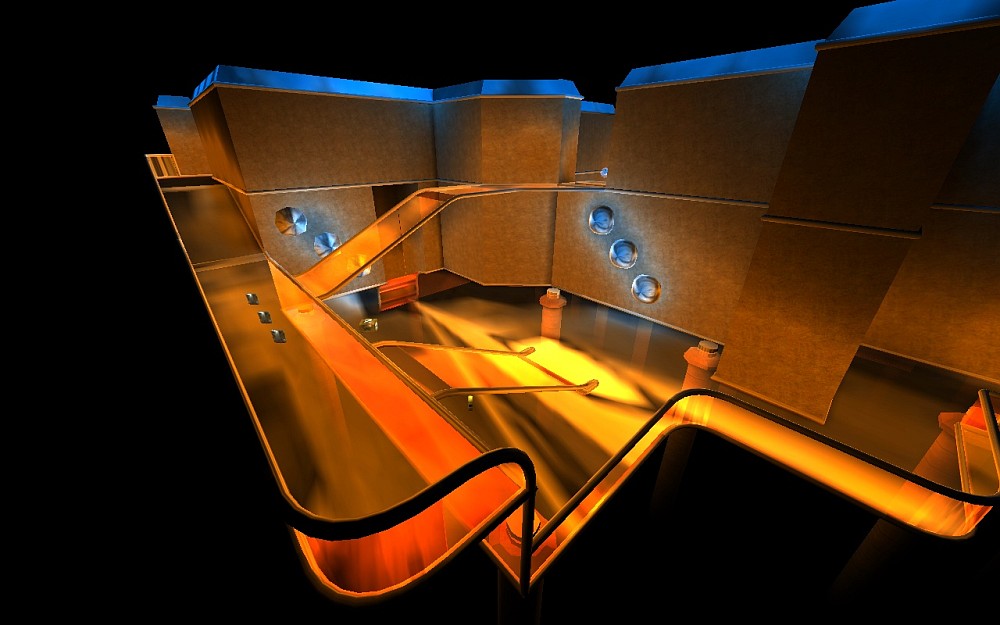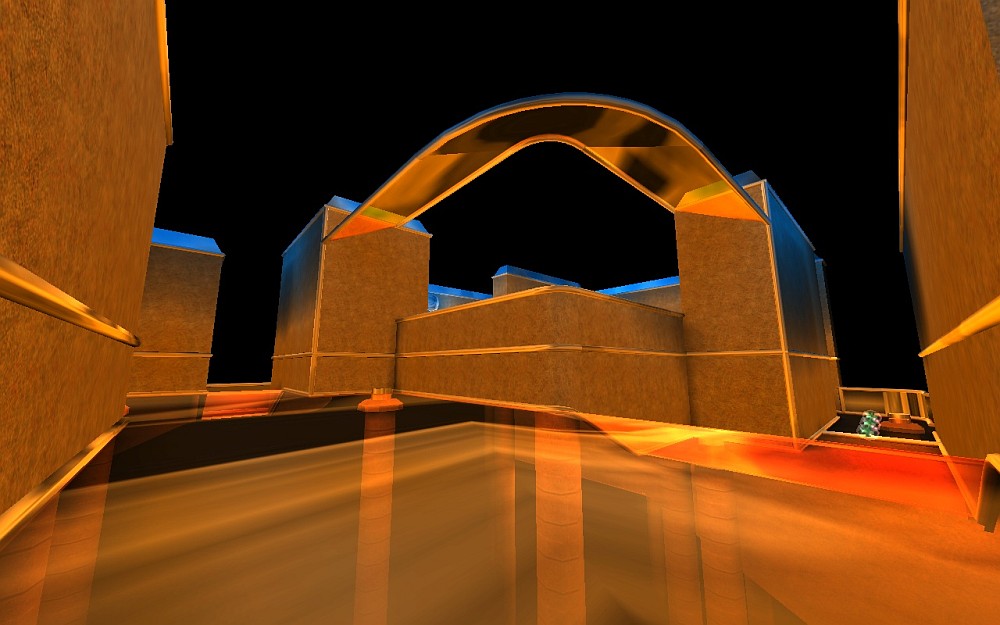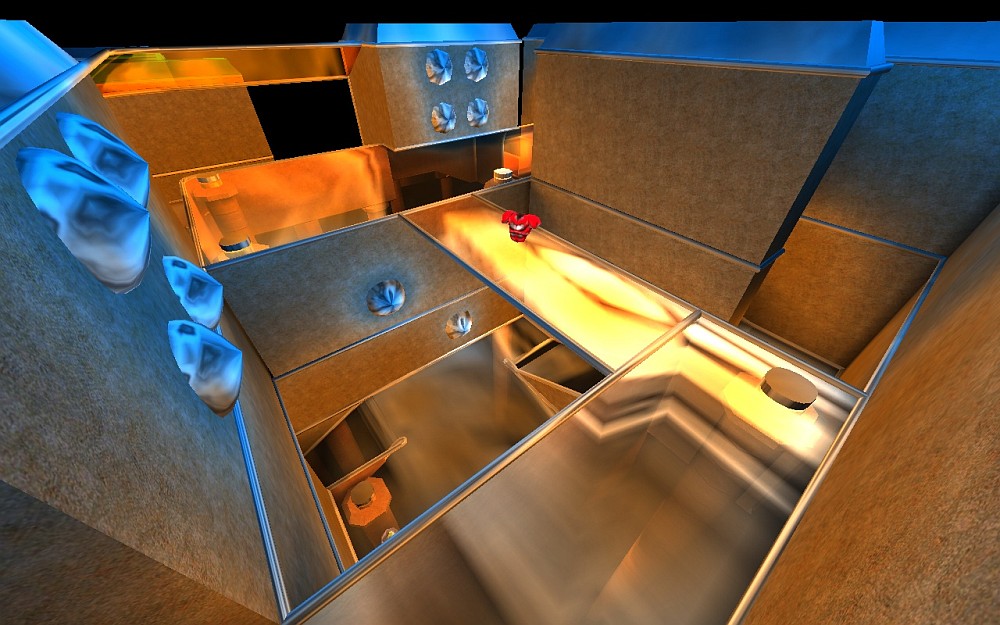 This was my entry for the
TPMC Contest
, which resulted in a 2nd place for me. More than that it was featured in a short teaser for the Machinima Awards on
Spike TV
, made by the
Ill Clan
.
Mapinfo
Gametypes: FFA TDM Tourney
Players: 2-6
Size: 1.54MB
Download
LVL Review